Do you, like so many others, draw a blank sometimes when it comes to buying Christmas gifts for your family members, friends or even your partner? It often seems like our loved ones already have everything they need and coming up with good gifts that won't be thrown in a corner and forgotten, can be frustrating and overwhelming. 
That is why I've come up with a list of 8 wonderful ideas for gifts under $100 that will keep on 'giving' to your loved ones throughout the year, and will make them feel healthier and probably even a little happier.
**Guest Post Disclaimer:**  CFG allows guest posts on it's website.  These posts are written by others.  These guest articles are based on experience and opinion of the writers and not reflective of all circumstances.
* Affiliate Disclaimer: This page contains some affiliate links. By using these links, you have no additional costs but I will be paid a commission or a discount on the service and, by doing so, you will support this site, its blog and the great work that is hidden behind every published article. Remember, I never suggest products or services that I haven't tried and that I don't consider valid. (Jimmy Clare) is an Independent Team Beachbody Coach.*
**Fitness Disclaimer:** The Service offers health, fitness and nutritional information and is designed for educational purposes only. You should not rely on this information as a substitute for, nor does it replace, professional medical advice, diagnosis, or treatment. If you have any concerns or questions about your health, you should always consult with a physician or other health-care professional. Do not disregard, avoid or delay obtaining medical or health related advice from your health-care professional because of something you may have read on the Service. The use of any information provided on the Service is solely at your own risk. (Jimmy Clare) is an Independent Team Beachbody Coach.

Idea #1
Diffuser and Essential Oils Starter Kit Set
The benefits of aromatherapy have been studied since ancient times and good quality oils can help in so many different daily situations, like a burn or sinus blockage. One of the problems is people think its too complicated, expensive or they may just not know about it in the first place so they don't take advantage of this healthy hack. 

Getting your loved one a diffuser and a starter set of essential oils can get them started on this journey and a good set will last them for many, many months.  If you find out they enjoy it and have seen benefits, it is also an opportunity for future gifts as you introduce them to new Oils or combinations they may not know.
Buy Essential Oil Starter Kit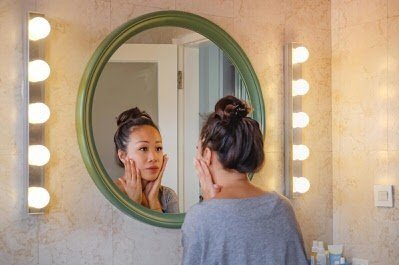 Idea #2
Clean Skin and Hair Care
I don't know about you, but I have some family members who are obsessed with their skin and their hair! Always using new products, trying out the latest trend but ultimately doing damage with chemicals because they don't know any better. 
Even if you don't know what they use, there are some amazing clean products out there that they will benefit from and may never have thought of trying themselves.

If your uncle is losing his hair - look for a natural hair growth serum. Does your mom suffer from sunspots but hasn't invested in a good facial cream in years?  For best assistance with this download the Think Dirty App or ask your hairdresser or wellness friend (i.e. Jimmy or myself) for help. 
Buy Hair Growth Serum
Idea #3
Practical Exercise & Wellness Equipment
Buying exercise equipment for others may not be the 'norm', but if you're looking out for your loved ones' health it's one of the best things you can do for them. To buy others a gym membership could be complicated because it interferes with their daily life, but there are surely things you can gift that would fit into the lifestyle they have now, all you have to do is think with a little creativity. 
Below are a couple of ideas to get you started on this "out-of-the-box" idea
Under the desk elliptical - For those family members who work too much and don't get time to exercise. 
Buy Elliptical
Juicer - For those who are looking to get healthier or love juice (there is always one in the family).
Microgreen planting kit - Luckily you don't need to know if they have a greed thumb or garden space. All they need is a windowsill and some time (which we all have). Once they plant the seeds, they don't even have to do anything. Just watch them grow and enjoy the microgreens to add to salads and sandwiches.
Light dumbbell set/elastics/rolling pins/yoga mat - Your family members might not have time to make it to the gym, but if they have some nice equipment at home it will motivate them to start doing something for their bodies.
Acupressure mat - too few know about the benefits of lying on an acupressure mat for 10 minutes a day. For the family members who have back and shoulder pains, those that sit a lot and even those who are already healthy - this is a highly beneficial (as well as cheap) tool so few know about.
Buy Accupressure Mat
Idea #4
Experiences
For those who like to give something other than tangible products, a wonderful idea is to help them make a memory. Tangible things can get lost, broken, or destroyed yet memories will last a lifetime. 
So here are some fun ideas you can explore that may be available in your area or lead you to a similar experience that you can gift or even share with your loved one. 
Goat yoga class

1 hour at a Driving range

Horseback riding tour

Rock climbing class

Picnic at the beach/park
Related: Unique And Healthy Valentine's Gift Ideas For Health Nuts
Idea #5
Step Counter/Health Tracking watch
This would be something for the "techie" family members, or even for some elderly family members who spend the day sitting on the sofa and need a little push to get up. 
A step counter or heart monitor is a great way to keep on top of daily health and stressors, and a good way to motivate people to walk more. Make sure they know how to use it, track their progress and ask them periodically how many steps they walked today, to make sure they are using it.
Buy A Fitness Step Counter
 Ideas #6
Subscription to a Health App/Coach
Very often the key to getting healthy is to get started. Yet nobody ever seems to know how to do this... Gifting a subscription to a meditation app or an exercise app, that your loved one can use on their own time, is a great way to get them started on a new journey for their health.
Plus, if you think they'll have trouble, hold them accountable! Join them for a couple of workouts or meditations. It will do you both good and can start to get them motivated. 
Get Beachbody on Demand
 Idea #7
Healthy Cookbook & Ingredients
A sly trick to get people to eat healthier is to replace their products with better and perishable versions. Plus - who doesn't like a new cookbook with a beautiful gift basket of goodies? 
Buying a simple, healthy cookbook is a good start to giving people new ideas but add a basket with ingredients for at least one recipe to motivate them! 
Add in a bottle of olive oil, some pink salt, spices, dried herbs, and the fresh produce needed for the recipe. Then invite yourself to dinner soon to try out this new dish! What better way than to make sure they use it?
Buy Food Basket
Idea #8
Spa treatment
We all know that most women love being spoiled and nourished at a Spa. But guys can benefit from this kind of gift as well! Depending on your budget and the receiver's liking you have a lot of options to play with. 
From Mani/Pedi's, foot massages, full-body, or even a DIY at-home massage (if your family member or partner is okay with that) are all good options. And if you don't know what they need - a gift certificate at the local spa is the way to go! 
Related:14 No-Fuss Mothers Day Gifts for Moms that Workout
Conclusion:
I hope you were inspired by these 8 Christmas Gift Ideas to Hack your Loved Ones Health and I managed to inspire you to give your loved ones a thoughtful and loving Christmas Gift this year. T-shirts, ties, and coffee cups can be gifted to anyone, but when you give something that can help them have a better life ahead, you are giving so much more than just one present. 
If you have any questions or need additional guidance on some of the ideas mentioned above, please feel free to connect with me that [email protected] or with Jimmy through this blog. Your healthy Santa's Helpers are always ready to help you out! Merry Christmas and Happy Holidays!
Daisy is a born German but has lived in many different countries and cultures around the world. As a child, she left Germany to Kenya, then to Thailand, the Dominican Republic, Mexico, and most recently Jamaica. Now she resides with her husband, 2 kids, and 2 fur babies in Orlando, Florida. She cares for her 19-year-old stepson and is an Integrative Nutrition Health Coach, working with moms who also have special needs kids at home, utilizing mind and biohacking techniques to activate themselves to their fullest potential, so they can be happier and care better for their families.
Stay Motivated And Inspired By Subscribing To Our Monthly Newsletter!
You May Also Like To Read:
14 No-Fuss Mothers Day Gifts for Moms that Workout
Unique And Healthy Valentine's Gift Ideas For Health Nuts
Take The Stress Out Of How To Get Your Body Ready For Summer?