Do you find yourself getting distracted a lot by social media, news, etc? Well, you no longer have to worry about that anymore, thanks to Cold Turkey Blocker. In my Cold Turkey app review, I will talk about what it is, why I use it, and why everyone should use it.
* Affiliate Disclaimer: This page contains some affiliate links. By using these links, you have no additional costs but I will be paid a commission or a discount on the service and, by doing so, you will support this site, its blog and the great work that is hidden behind every published article. Remember, I never suggest products or services that I haven't tried and that I don't consider valid. (Jimmy Clare) is an Independent Team Beachbody Coach.*
**Fitness Disclaimer:** The Service offers health, fitness and nutritional information and is designed for educational purposes only. You should not rely on this information as a substitute for, nor does it replace, professional medical advice, diagnosis, or treatment. If you have any concerns or questions about your health, you should always consult with a physician or other health-care professional. Do not disregard, avoid or delay obtaining medical or health related advice from your health-care professional because of something you may have read on the Service. The use of any information provided on the Service is solely at your own risk. (Jimmy Clare) is an Independent Team Beachbody Coach.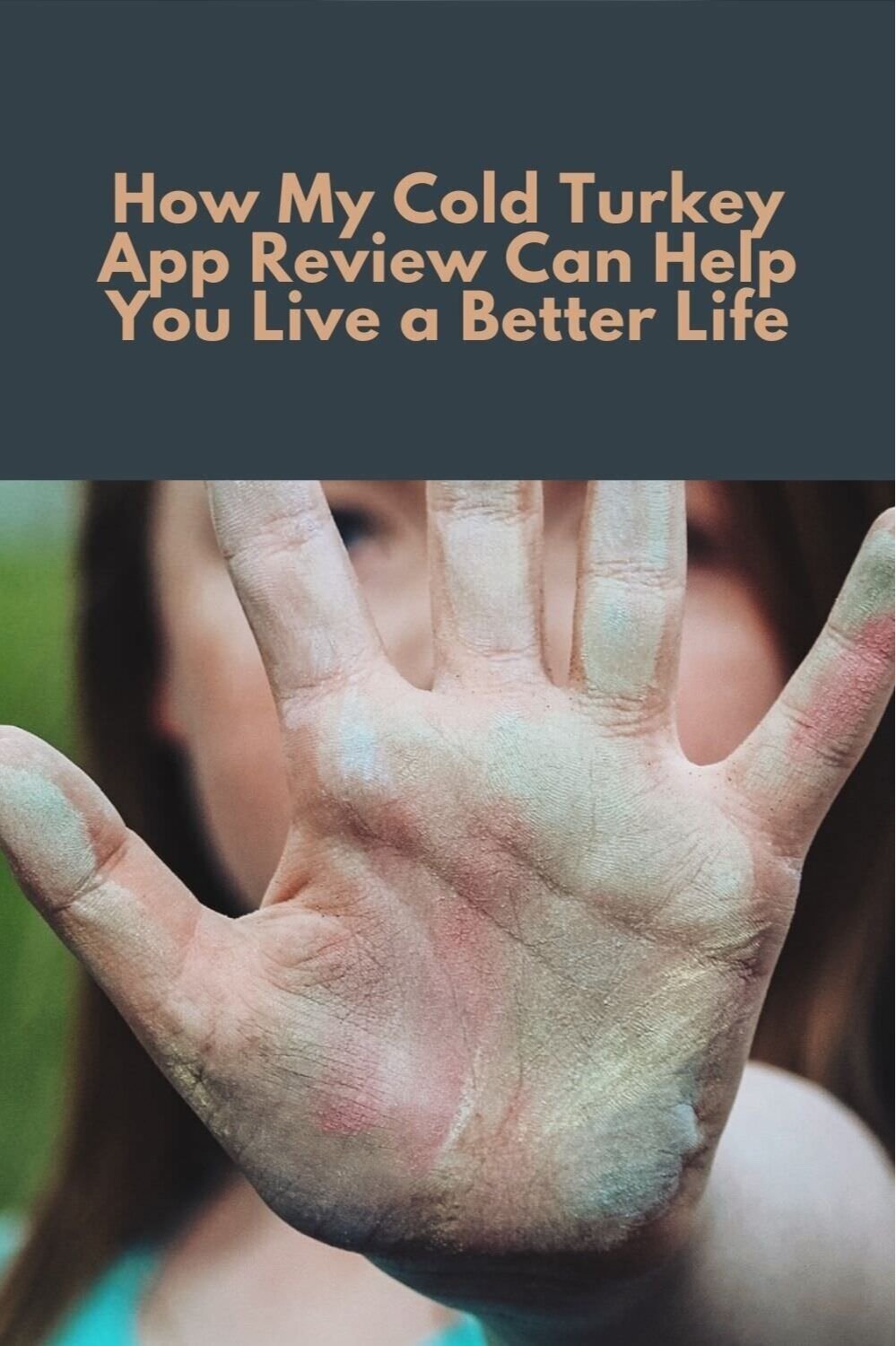 What Is Cold Turkey Blocker?
Cold Turkey is a website blocking software that can be downloaded on Windows, and Macs computers. It helps block distracting websites like Facebook, Twitter, and YouTube.
Why Should Everyone Use Cold Turkey?
If you find yourself spending every minute of the day on social media, YouTube, and other websites constantly then you need a tool to help block sites for productivity.
What Are The Benefits Of Cold Turkey Blocker?
It helps you focus so you can get your work done

Blocks distracting websites

Helps you set time limits on certain websites

Increases productivity

Helps block distracting apps on your computer

Helps prevent procrastination

Improve your grades in school by helping you stay focus
How Much Does Cold Turkey Pro Cost?
Cold Turkey has a free option but they pro version cost only $29 one time payment. Even the developer agrees that subscription services can add up which becomes expensive.
What Are The Features Of Cold Turkey?
The free and pro have similar features like:
Unlimited website blocking

Unlimited website exceptions

Unlimited block duration

Motivational block page

Locked mode

Cross-browser support

Compatible with VPN

Block specific web pages

Block the entire internet

Start blocks from the system tray

Statistics
Related: 7 Things You Need to Know About My Warby Parker Review
Cold Turkey Blocker Pro Features
Unlimited application blocking

Scheduling

Custom user selection

Passwords

Time limits

Pomodoro breaks

Device lockout

Custom block page
Which Version Did I Choose?
I went with the pro version because it lets me block unlimited apps to help with procrastination. Another reason why I went with the pro version was because I really like that I can block apps and websites at certain times.
Which Platforms Can Cold Turkey Work On?
Cold Turkey can block websites on Macs and Windows computers. At one point Cold Turkey had an Android app and ios app but its no longer updated. Its due to system limitation which I can vouge for since I have my own Android app.
Apple and Google has a strict set of rules for developers so I can appreciate that.
What Is The Support Like?
I can say hands down that the developer is one of the most helpful developers that I have ever talked to. His name is Felix and he helped me understand how to make Cold Turkey work in ways that I need to it to work.
He gets back to you within one or two business days and he always has a solution to my problems. When it comes to certain companies and software developers I don't always brag about support. But Felix knows how to make everything right.
How To Temporarily Block Websites For Studying Or Work?
When it comes to blocking websites in this tool you need to know a few things. If you want to block a website all you have to is follow the steps below.
Create a block under blocks

Add websites to the block

You can choose to set a break time for the distracting websites, or a Pomodoro timer and a daily usage time.

You can also set a custom schedule for when to block certain websites and apps
If you want to block certain keywords on the web then you need to use this.
*keyword** Just replace the keyword with the word that you want to block.
What Do I Use Cold Turkey Blocker For?
I personally use Cold Turkey for many different reasons. The first reason I use this amazing software is that I find myself periodically looking at social media a lot if I don't set myself a daily usage of 60 minutes.
Another reason why I use Cold Turkey is that it's affordable and the support is friendly. I also use this tool to help me block my video games on my laptop so I can play them until the weekend. How do you think I can stay focused and do all of my work on my website, podcast, and marketing if I didn't use Cold Turkey?
The Last reason why I chose this tool over the others is that it helps me focus on college work, and it also helps me read more books during the year by keeping me away from those distracting websites.
Who Should Use Cold Turkey and What You Need To Do Before You Decide To Use It?
Cold Turkey might not be for everyone but here are a few things that you should consider before you decide to use the free or the pro version.
Ask yourself why this software will benefit you?

Is it in my budget? Not everyone can afford to spend $29 on a piece of software I get it. Don't spend money that you don't have.

Compare Cold Turkey's features and pricing to its competitors.

Do you find it too hard to focus on your work because you are always distracted by those distracting websites?

Will this tool improve my quality of life?

Someone who is easily distracted

If you are someone who always says one more minute but then it leads into multiple hours

Someone looking to improve their quality of life
How Does The Cold Turkey App Work?
All you need to do is follow these easy steps to start using the Cold Turkey App blocker.
Create a new block.

Decide which apps or websites you would like to block.

Input the websites or keywords you would like to block. To block keywords just simply use *keyword goes here*.* ( replace keyword goes here).

Then you can decide whether you want to set up breaks for your block and how long you would like the block to be locked for.

The next step is to test to see if the block is setup correctly.

If the block works you should an open message appear on the screen that says "You've quit this site, Cold Turkey."
Related: What Everyone Needs to Know About My Grammarly Review
The Cold Turkey Extension Is The Key To Blocking Distracting Websites
When you first install the Cold Turkey app on your computer it also comes with an extension for your web browser. Their extension must be enabled in the web browser at all times or else it will kick you out of your browser.
Their extensions are compatible with:
Chrome

Safari

Opera

Firefox

Brave

Edge
Conclusion:
Is Cold Turkey Blocker the best website blocker out there? In my opinion, I would say yes because it's affordable, user-friendly, and it has amazing support. Do you think Cold Turkey is right for you?
Stay Motivated And Inspired By Subscribing To Our Monthly Newsletter!