I have seen many questions in Google can people with Autism go to college? Yes because I am an Autistic student. Today we are going to talk about going to college with Autism and how to succeed even though the odds are not in your favor.
In this article, I am going to cover why ASD students do not go to college, the best colleges for people with extra challenges, and how they can be successful in university.
* Affiliate Disclaimer: This page contains some affiliate links. By using these links, you have no additional costs but I will be paid a commission or a discount on the service and, by doing so, you will support this site, its blog and the great work that is hidden behind every published article. Remember, I never suggest products or services that I haven't tried and that I don't consider valid. (Jimmy Clare) is an Independent Team Beachbody Coach.*
**Fitness Disclaimer:** The Service offers health, fitness and nutritional information and is designed for educational purposes only. You should not rely on this information as a substitute for, nor does it replace, professional medical advice, diagnosis, or treatment. If you have any concerns or questions about your health, you should always consult with a physician or other health-care professional. Do not disregard, avoid or delay obtaining medical or health related advice from your health-care professional because of something you may have read on the Service. The use of any information provided on the Service is solely at your own risk. (Jimmy Clare) is an Independent Team Beachbody Coach.
Can Students With Autism Be Successful In College?
People with Autism can be successful in postsecondary education as long as they have the support they need. Here are some examples:
Getting their accommodations on time.

Having a professor who can teach at every level.

A caring and safe environment where no one will make them feel like outsiders.

A school that has easy to talk to staff.

A place where help is always offered.
What Types Of Academic Accommodations Do Colleges Typically Provide?
Having a professor who can teach at every level.

A caring and safe environment where no one will make them feel like outsiders.

A school that has easy to talk to staff.

A place where help is always offered.
Why Do So Few Students On The Autism Spectrum Go To College?
In my opinion, the reason why some people in the Autism society do not go to college is that:
College is expensive

The disability center is less than helpful

The social interaction may hold them back

The college staff might not be tolerable toward people on the Spectrum

Some colleges do not have an Autism support program which might be a big turn off

The accommodations may not be enough for a neurotypical student
Though I think colleges should rethink the notetaker accommodation is that if no one is willing to take the notes for you, then you are not technically getting that accommodation.
What Kinds Of Supports Would Be Beneficial For Students With ASD?
I think colleges should have different kinds of programs for students with Autism Spectrum Disorder. Here are some programs that colleges should include in their college program catalogs:
Peer mentoring program that partners with Autism students with one another to help each other figure out college life.

A disability center that is more welcoming to students by changing its name to the accommodations office.

Allow Individual Education Programs (IEP's) in college.

Have a trained staff that knows how to interact with people with extra challenges.

Independent living skill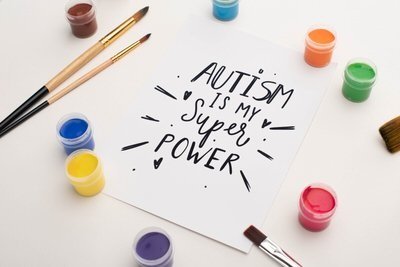 What Are The Best Colleges For Autism Students?
According to Daniel Koffler who is the founder of Nfil.net, in his opinion, these are the best schools for people on the Autism Spectrum:
Landmark (https://www.landmark.edu/student-life/social-pragmatic-support-services)
Beacon (https://www.beaconcollege.edu/about-beacon-college)
Both of these are geared towards providing a uniquely supportive environment for students on the spectrum( as well as other learning differences). Their curriculum, facilities, and staff are all specifically designed/trained to provide the population with unique opportunities to get the most out of their post-secondary experiences, both academically and socially.
Adelphi (https://operations.adelphi.edu/wp-content/blogs.dir/990/files/2015/10/Bridges-to-Adelphi-College-Autism-Program.pdf)
Pace (https://www.pace.edu/oasis/about-us)
Drexel (https://drexel.edu/counselingandhealth/autism-support/overview/)
University of Idaho (https://uidaho.edu/current-students/cdar/raven-scholars)
FDU (https:// www.fdu.edu/academics/colleges-schools/psychology/compass-program/)
St. Joseph's (https://www.sju.edu/kinney/autism-services/college-student-support-services)
George Mason University (https://ds.gmu.edu/masi)
Rochester Institute of Technology (https://www.rit.edu/studentaffairs/ssp)
These are all examples (and there are more!) of schools that offer support programs for enrolled students who meet certain acceptance requirements. As compared to Landmark and Beacon, there are "traditional" schools and universities that provide additional and wide-ranging levels and types of academic, social, and residential supports to help ensure a smooth transition both to AND through college.
I have had meaningful exposure to these programs through my work running New Frontiers Executive Functioning Coaching (www.nfil.net).
In simple terms, we provide individualized (and in some cases, group settings) executive functioning/academy coaching and transition support across the lifespan (and also provide professional development to teachers/professors/support staff as well as employers and academic administrations).
Our foundations were born in helping coach and guide students through the transitions to/through/from post-secondary life, and those elements still influence the work we do beyond that population (though this group is still a very meaningful component) of our client base.
We embarked on this journey in a (so far successful!) attempt to solve what we view as a problem affecting society at large (but certain pockets in particular):
The transition to adulthood is for many people the most significant shift in expectations, required skills, and self-advocacy up to that point in time, and from that moment on, the reality of that shift ( that life is a constant stream of new (and potentially confusing/usually not well explained) experiences and challenges) becomes THE reality.
SOCIETY AT LARGE DOESN'T DO MUCH TO PREPARE US FOR WHAT'S TO COME (and leaves particular groups of people in significantly disadvantaged positions as a result).
How Does Someone Let Professors Know That They Need Accommodations?
The easy way for students to let their professors know that they need accommodations is by meeting with the disability service department. Once you are approved for accommodations they will notify your teacher.
At least that's how my college works. However, if the college fails to notify your teachers you can always request a meeting with your teacher to discuss your accommodations in private.
One of the things that have been hard for me being an Autistic person is that it's hard to advocate for yourself. But each day that I am in college or running CrazyFitnessGuy I have been getting better at telling people what I need and how they can help.
Even though higher education can be a huge challenge at times, I realized that most teachers and professors are willing to work with me to help me do well in school.
How Can "High Functioning" Autistic People Make It Through College, Including University?
People who have Autism should make it a priority to communicate with their professor throughout the semester to tell them how things are going. For instance, if you need more time on a project because you are in the middle of a move like I am.
Another way Autistic students can be successful in college is by meeting with the disability center or service whatever the name that they go by in each school. If the accommodations are not working check in with them and ask them to change them.
The last suggestion I can think of is to make sure you know where everything is on the college campus. Whether you are looking for the lunchroom, the disability center, tutoring services, professor offices, etc.
Make sure you know where there are so you can feel confident each semester. Plus it's also good to know where they are so you don't always have to ask someone where to find them.
FAQ
 Why Do Students With Autism Struggle In College?
Students with Developmental Disorders can have a harder time in college for multiple reasons like:
Professors are not accepting accommodations

Colleges do not have full support for people who have a learning disability

They do not have an Autism program

The disability services are limited

Too hard to get financial aid

Online college is too difficult
Of course, these are not the only reasons why people with extra learning challenges may or may not struggle in college.
What Degree Or College Should I Go Into If I Have Autism And Like Computers?
If you like computers and you want a degree then perhaps something in web design, coding, and marketing would be a good fit for you. I like using computers every day but I was horrible at coding.
For instance, one wrong character in code will break it, and finding the error is like finding Waldo. For those of you who do not know who Waldo is he is the guy with the red and white stripe t-shirt and hat.
How Does Someone Let Professors Know That They Need Accommodations?
The best way to let your professors know that you need accommodations is by emailing them or by scheduling a meeting with them to talk to them about it.
Conclusion:
Autism and college do not always go hand in hand but most of the time professors are willing to help go the extra mile for you to help give you that college experience that everyone wants.
Autistic college students should not feel bad asking for help or be afraid to request accommodations. The process can be tedious at times but we all need that challenge in our life to keep us going.
What is life without a little challenge? I told myself after high school I was not going to go to college but lasted three years. But I am glad I took those 3 years off so I could mentally prepare myself.
Stay Motivated And Inspired By Subscribing To Our Monthly Newsletter!
You May Also Like To Read:
What Is It Like Living With Autism With Kerry Magro
Autism Can Change: Expectations vs. Reality With Julie Meyerowitz (Part 1)